Nowadays, everyone is trying to express their own individualized approach to 'fashion diversity.' We have brought back every style era from 20's swing, 70's boho, 80's retro chic and early 90's "what were we thinking" fashions. But most of all, we have revived "the belt" from the deep dark abysses of vintage spots and thrift stores everywhere. After being bombarded with skinny belts, wide belts, high-waisted belts, sashes and various fashion do's and don'ts, I must say it is time for a new leader in fashion,"the brooch."
The brooch, a simple, yet very intricately detailed pin often in metal or porcelain, is an instant upgrade to any wardrobe. Some of the most gorgeous brooches are made of pearls, crystals, gold, rhinestones, colored glass and rare gems. I'm sure you remember it now, once worn by your grandmother and her friends to mid-afternoon tea party's, but with many of our beloved designers and top fashion houses becoming a part of the movement, you'll soon see that these aren't your grandmother's brooches!
Louis Vuitton created the most exquisite gold blooming flower brooch available to be pinned on the corner of your favorite jacket or sweater. Feeling a little more adventurous? Tie a colorful scarf over your hair, place this brooch on the side right above your ear and voila, an instant summer upgrade to the flower in your hair look.
Anot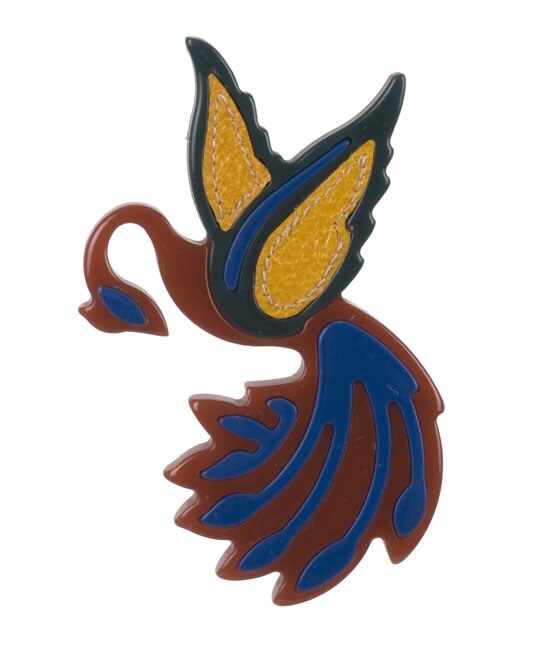 her fabulous addition to you spring wardrobe is this gorgeously colorful leather and metal Prada Bird Brooch. Stick it to the corner of a trendy white handbag for a colorful twist. But if you're feeling more twisted? Pin it right in the middle of your favorite little red, v-neck dress, for an all eyes on you evening that's guaranteed to have your date in a trance!
If you're not looking to spend the upwards of your life-saving on a designer brooch, head over to your neighborhood Target or your most beloved Vintage and Thrift stores and I guarantee you'll run into some fabulous finds!
Images:


Google search engine
Prada
Louis Vuitton
Amazon.com